Empowered: HAVING THE KNOWLEDGE, CONFIDENCE, MEANS, OR ABILITY TO DO THINGS OR MAKE DECISIONS FOR ONESELF
Empowered Magic – a safe space giving you the support, the power and the tools to empower you and create your own freedom.
Choose Power
Spirit, Soul, Anima, Magic, Power…. Whatever you call it, inner power and magic is within each and every one of us. Empowered Magic is here to help you find that inner power so you can achieve whatever you want to.
Choose Freedom
Everyone has a story to tell, but you now have the chance to create the next chapter of your story. Today is the day you can choose freedom. Freedom to be who you want to be and live a life you want to live.
Choose you
You are worth every single second, penny and ounce of love you can give yourself. You deserve a life of happiness, and now is the time where you take the reins. It is time to reclaim control over your life and choose you.
Empowered Hampers
£40.00
The Empowered Hampers are based upon empowering affirmations with goodies made using love, knowledge and a sprinkle of magic.
About Empowered Magic & Amy
Welcome to Empowered Magic, an online witchcraft shop, knowledge nook and safe space full of love and magic. Empowered Magic offers a range of services, crafts, readings and tools to fuel the inner fire and magic within you. Whatever we do, make or cast, we do with passion for our traditions and with open minds and hearts. Each product that is sent out, each reading that is conducted and every conversation is held, is done so with intent, love and blessings.
Amy is a hereditary, practising, traditional witch who has learned everything she knows from her family and ancestors. She has a passion for magic and for helping those in need of finding their own inner witch inside. Trained in Positive Psychology, Amy endeavours to help as many people as she can find the freedom they need to make their own life without any obstacles, boundaries or negativity by helping others realise their potential and the strengths which lie within us all.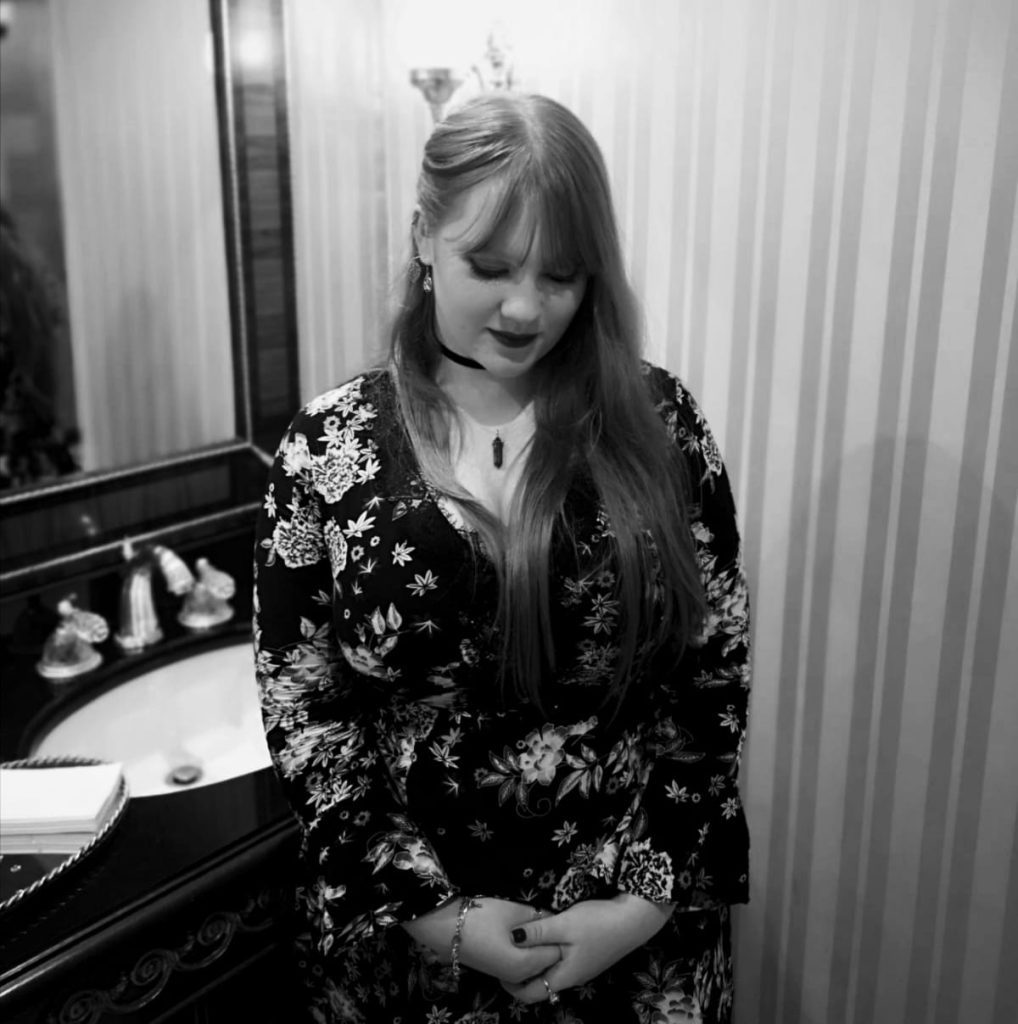 Empowered Magic shop
Browse Empowered Magic for all your magical needs.
shipping & delivery information – please read
Empowered Magic intend to send out orders within 7 working days and blessed for their intended purpose by Amy.
We keep proof of postage records for up to 3 weeks after shipping. Unless you have made a request, we do not send proof of postage automatically to customers. We send orders using Royal Mail or Parcelforce. We do not use tracking or insurance unless requested by the customer at extra cost. This keeps your postage costs at a minimum.
Presently, UK orders arrive within 2 or less working days to arrive to you AFTER we ship it. International orders arrive within 14 working days after we ship it.
We package our orders very carefully and we will send proof of postage where necessary. Empowered Magic are not responsible for the loss or damage of an order in the post. We are not responsible for the seize of orders by international customs & excise. For more information on our delivery info please read our Terms & Conditions.
"For the first time in a very long time, I have finally felt at peace."
CW
Contact Empowered Magic
Feel free to contact Amy for information, stock checks, advice or help using the email form here. We will get back to you as soon as we can.
Empowered Magic take your privacy very seriously and will only use the information you have given to contact you regarding orders, consultations, events, our own marketing or any queries you may have raised. We do not pass on your information without your consent to any third parties unless legally required to do so. In accordance with the requirements of the General Data Protection Regulation (GDPR) you may use this form to request a copy of the information we hold about you or request us to delete that information. These provisions will rely on you submitting the correct details. Click here to view our Privacy Policy.